Exploring Psychology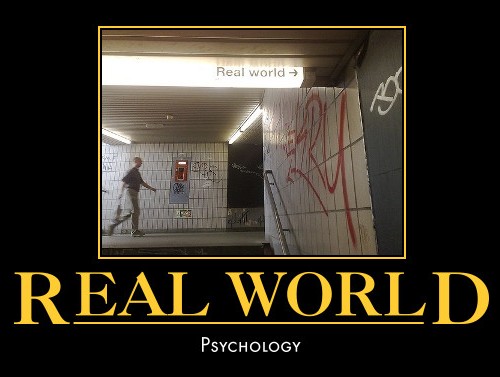 Real World Psychology is the latest section to be added to the All About Psychology Website.
What is Real World Psychology?
Real World psychology, is relevant to people's lives, it makes you think, it challenges your assumptions and makes you curious.
Each topic featured on the Real World Psychology will begin a trigger i.e. something that will hopefully elicit a response along the lines of "Well I never", "I didn't see that coming" "Now there's food for thought" etc.
The psychology behind the topic will then be outlined along with resources that can be accessed for anybody who wants to learn more e.g., full text psychology journal articles.
See following link for full details.
Real World Psychology
---
Please share this Psychology Blog Post with others by adding it to your social bookmarks.
---




www.all-about-psychology.com
A Free & Comprehensive Guide to The World of Psychology
---
Real World Psychology