Exploring Psychology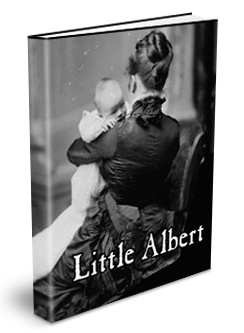 I've just updated the Little Albert page on the website with an audio recording of the original study by Watson and Raynor. I've also added a link to a wonderful video by psychologist Michael Britt; entitled
Finding Little Albert
; which is introduced as follows:
Little Albert – one of the most famous subjects in the history of psychology has finally been identified. Researchers spent 7 years tracking down every possible lead in order to discover who John Watson's "Albert B" really was. In this video episode I take you through each step of the extensive detective work to uncover his identity. It's a fascinating, creative, and in the end touching journey.
You can visit the updated Little Albert page via the following link.
Little Albert
---
Please share this Psychology Blog Post with others by adding it to your social bookmarks.
---




www.all-about-psychology.com
A Free & Comprehensive Guide to The World of Psychology
---
Little Albert Update