Psychology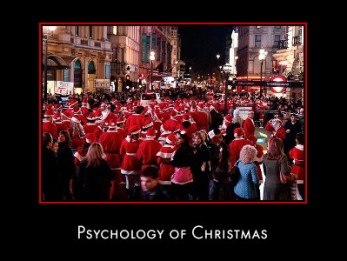 With the holiday season upon us I thought it would be appropriate to showcase a couple of psychology articles related to this special time of the year.
Tis the Season: The Psychology Behind Christmas Cards
Article by Jesse Bering which looks at psychological studies that have examined Christmas card behavior.
Click Here
To Read The Article.
Give Holiday Shopping Stress the Heave-Ho (and Spend Less too!)
Suzie Pileggi shares some thoughts on applying the principles of positive psychology to the everyday-demands of life.
Click Here
To Find Out if You Are A Satisficer or A maximizer.
Happy holidays everybody and all the very best for 2009
.
---
Please share this Psychology Blog Post with others by adding it to your social bookmarks.
---




www.all-about-psychology.com
A Free & Comprehensive Guide to The World of Psychology
---
Festive Psychology