Psychology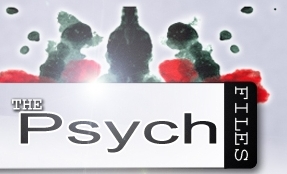 A very Happy New Year to you all.
I thought it would be appropriate to use my first exploring psychology blog of 2008 to draw your attention to an excellent online psychology resource. If you have decided to get serious about psychology this year or want to further your understanding of the subject then The Psych Files is one psychology resource that you should resolve to visit on a regular basis.
Hosted by psychologist Michael Britt The Psych Files addresses a wide range of psychological issues in a fresh, engaging and highly accessible manner. With its innovative use of audio and video it's easy to see why Michael Britt has been a pioneer of how technology can be utilized in the teaching and learning process.
As a case in point take a look at this video from The Psych Files, wonderfully entitled The Psychology of Your Bowling Style. Learning about Behaviorism has never been so much fun!
You can visit The Psych Files Homepage by
Clicking Here
---
Please share this Psychology Blog Post with others by adding it to your social bookmarks.
---
How you doin?
Let people know with our unique personality trait t-shirts and gifts. Whatever your mood, express it with style with our innovative design range. Or why not show your family and friends that you know what makes them tick; psychological profiling has never been so cool.
Any profit made from the Personality Trait Cafepress store will be put towards the hosting and development costs associated with the All About
forensic psychology
and All About
forensic science
websites.
Click Here
to visit the Personality Trait CafePress Store.
---

Exploring Psychology: Outstanding Psychology Resources