Psychology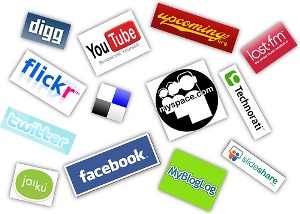 Throughout its history psychology has been applied as a way of exploring new aspects of human behaviour and the latest field of enquiry it would seem is research into social networking.
For instance, a recently published study found that Facebook usage was found to interact with measures of psychological well-being, suggesting that it might provide greater benefits for users experiencing low self-esteem and low life satisfaction.
You can read this study in full by
Clicking Here
There's is no doubt that as the World Wide Web has evolved it has revolutionalised how we communicate and interact; the affect and impact of which is now being studied on a number of levels.
If you're a psychology student looking for an interesting an engaging topic for a research dissertation, the psychology of social networking might be just the thing.
Be careful though, because as this video shows, once you Facebook, there's no going back!
---
Please share this Psychology Blog Post with others by adding it to your social bookmarks.
---
How you doin?
Let people know with our unique personality trait t-shirts and gifts. Whatever your mood, express it with style with our innovative design range. Or why not show your family and friends that you know what makes them tick; psychological profiling has never been so cool.
Any profit made from the Personality Trait Cafepress store will be put towards the hosting and development costs associated with the All About
forensic psychology
and All About
forensic science
websites.
Click Here
to visit the Personality Trait CafePress Store.
---
The Psychology of Social Networks