Psychology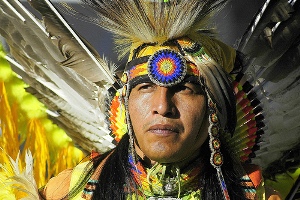 Photo Credit:
Ucumari
This psychology blog post arose from a query posted on the
psychology questions
section of the website, namely:
I have been searching the Internet trying to find a copy of a tale used in an experiment on memory. I thought it was used by Watson or James (not really sure). Anyway, it had something to do with warriors and canoes
.
The experiment in question was by British psychologist Sir Frederic Bartlett who used a Native American folk tale "The War of The Ghosts" to test the notion of 'schema', namely the cultural and historical contextualisation of memory.
I'd forgotten (no pun intended) just how interesting and important this research was; and in the process of revisiting it, I came across an excellent radio broadcast on the subject which you can listen to in full by
Clicking Here
---
Please share this Psychology Blog Post with others by adding it to your social bookmarks.
---




www.all-about-psychology.com
A Free & Comprehensive Guide to The World of Psychology
---
War of The Ghosts