Exploring Psychology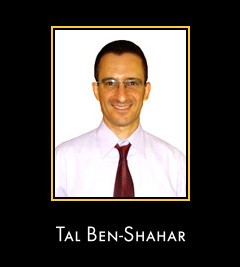 A leading practitioner in the field of positive psychology, Tal Ben-Shahar currently teaches the most popular course at Harvard University. Influenced by the pioneering work of Dr. Martin Seligman, Tal Ben-Shahar states that his goal in teaching positive psychology "is to create a bridge between the Ivory Tower and Main Street, to bring together the rigor of academia and the accessibility of self-help.

You can find out more about this influential expert in positive psychology via the following link.


Tal Ben-Shahar

To visit the main positive psychology page, simply click on the following link.

Positive Psychology


---
Please share this Psychology Blog Post with others by adding it to your social bookmarks.
---




www.all-about-psychology.com
A Free & Comprehensive Guide to The World of Psychology
---
Tal Ben-Shahar