Exploring Psychology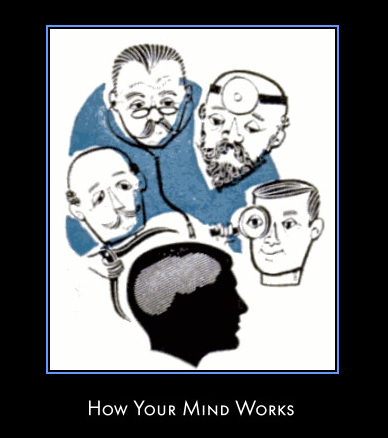 How much energy do you use when you think? At what time of day is your mental performance best? Does talking to yourself help your thinking? Are your thoughts influenced by body position? If you have an exam to take, or some problems to solve, how can you let your mind work, without your realizing it, to find the answers?
Great article from 1958 by Lawrence Galton which tackles these and other questions on how the mind works.
You can access this article via the following link.
The Human Mind

Related Link

www.all-about-psychology.com/human-mind.html


---
Please share this Psychology Blog Post with others by adding it to your social bookmarks.
---




www.all-about-psychology.com
A Free & Comprehensive Guide to The World of Psychology
---
The Human Mind