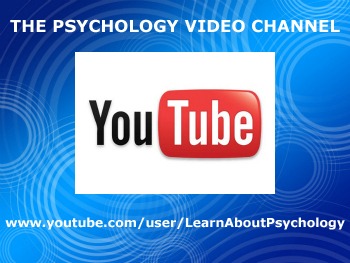 The YouTube Psychology Video Channel
I've just launched a psychology video channel on YouTube. It's very much work in progress but there are already nearly 50 videos you can watch.
As well as uploading my own videos I have also included a hand picked collection of psychology videos arranged within a series of playlists. Namely:
The Must Watch Playlist
: A collection of brilliant videos that you will want to watch over and over again. Enjoy
The Learn Psychology Playlist
: An outstanding Introduction to Psychology course delivered by Professor Paul Bloom from Yale University.
Types of Psychology Playlist
: A collection of videos which explore all the different types of psychology.
Psychology Humor Playlist
: A collection of videos to remind you whatever your connection with psychology is it's important to remember that there is Funny Ha Ha, as well as Funny Peculiar.
I intend to add new videos on a regular basis so keeping checking back or better still keep right up-to-date by subscribing to the channel.
The best thing about a YouTube channel is its built-in interactivity. With this in mind, after you've watched a video I'd be very grateful if you could let me know what you think by hitting the like button, sharing the video, adding comments etc.
Hope you enjoy the videos on the psychology video channel as much as I do.
You can visit the YouTube Psychology Video Collection via the following link.
Psychology Video YouTube Channel
---
Psychology on Facebook

www.facebook.com/psychologyonline
Psychology on Twitter

http://twitter.com/psych101
Free Psychology Guide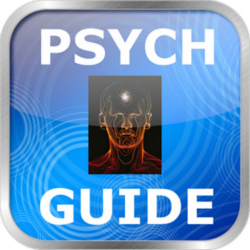 Download The iPhone/iPad Version
Download The PDF Text Version
---
Psychology Videos