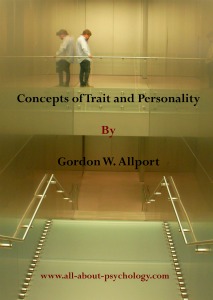 Concepts of Trait and Personality is the latest title to be added to the psychology on Kindle collection.
Originally published in 1927 this classic article by Gordon W. Allport highlights the ambiguity surrounding attempts to characterize personality traits. Having done this, Allport then outlines how the term "trait" can be rescued from the confusion in which he believes it to be embedded.
You can view the full psychology on Kindle collection via the following link.
Psychology on Kindle