Psychology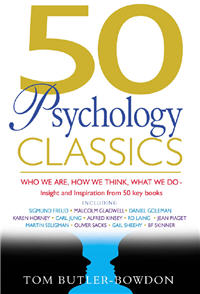 50 Psychology Classics: Who We Are, How We Think, What We Do; Insight and Inspiration from 50 Key Books by Tom Butler-Bowdon has been chosen as the September 2008 psychology book of the month.
For full details just click on the following link to visit the psychology book of the month page.
psychology books
---
Please share this Psychology Blog Post with others by adding it to your social bookmarks.
---




www.all-about-psychology.com
A Free & Comprehensive Guide to The World of Psychology
---
50 Psychology Classics