Psychology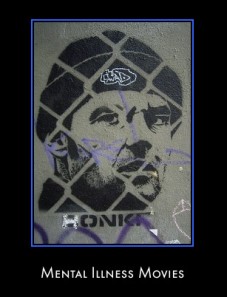 Photo Credit:
Duncan C
Following on from the
psychology movies
blog post the other day, I thought you would like to know about a project being conducted by Brooke J. Cannon, Ph.D., of Marywood University.
This project is designed to determine perceptions of the accuracy of portrayal of mental illness and its treatment in popular film. Participants are simply asked to vote for the top movie in four specific categories i.e., Best and Worst Portrayal of Mental Illness and Best and Worst Portrayal of Mental Illness Treatment/Professionals.
If you would check out the nominees and cast your vote now, you can do so by clicking
Here
---
Please share this Psychology Blog Post with others by adding it to your social bookmarks.
---




www.all-about-psychology.com
A Free & Comprehensive Guide to The World of Psychology
---
Mental Illness Movies