Psychology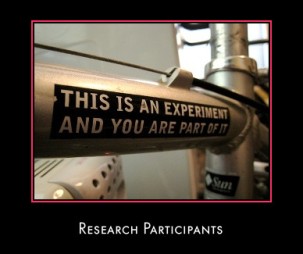 Jenna Roberts a research assistant at Liverpool John Moores University (UK) is currently recruiting research participants for an experiment into the psychophysiological effects of mental effort. The study requires right handed male and female volunteers aged between 18-35.
Participants will be expected to complete a memory task on a computer whilst a number of physiological measures are recorded, and to complete several questionnaires designed to measure such things as personality and mood state.
After completing the experiment participants will receive £40 in vouchers to compensate them for any out of pocket expenses.
For more information on this and other experiments requiring research participants, just click on the following link.
Psychology Experiments
---
Please share this Psychology Blog Post with others by adding it to your social bookmarks.
---




www.all-about-psychology.com
A Free & Comprehensive Guide to The World of Psychology
---
Psychology Experiments