Psychology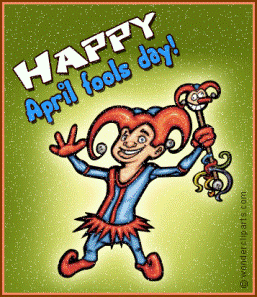 (Photo Credit: Peace Palace Library)
Happy April Fool's Day everybody. Did anybody manage to fool you today? If so, don't worry as it would appear that being on the receiving end of a prank can actually be good for you psychologically.
Research has suggested that being duped triggers self awareness in a way that few other experiences are able to, and as such can help us address certain cognitive deficiencies e.g. arrogance and obliviousness.
The Purpose of Pranks
Click Here
to read a very interesting article published in the New York Times.
Best April Fool's Day Hoaxes
The good old BBC has embraced this special day for over 50 years. Here are two of their very best best.
The Swiss Spaghetti Harvest 1957Flying Penguins
---
Please share this Psychology Blog Post with others by adding it to your social bookmarks.
---




www.all-about-psychology.com
A Free & Comprehensive Guide to The World of Psychology
---
April Fool! The Psychology of Pranks