Exploring Psychology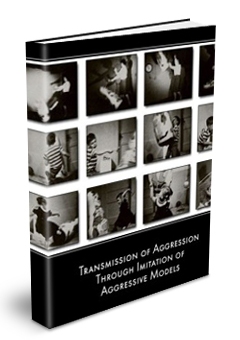 Albert Bandura is widely considered the greatest living psychologist. In the early 1960's Albert Bandura began investigating aggression through imitation; research that gave rise to one of the most famous psychology experiments of all time.
You can download and read one of Albert Bandura's original research publications by
Clicking Here
Click Here
to visit the main psychology eBook collection page.
---
Please share this Psychology Blog Post with others by adding it to your social bookmarks.
---




www.all-about-psychology.com
A Free & Comprehensive Guide to The World of Psychology
---
Transmission of Aggression Through Imitation of Aggressive Models By Albert Bandura: The Psychology eBook Collection