Exploring Psychology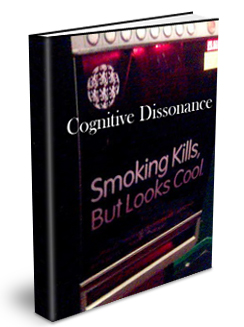 As promised and following on from yesterday's blog post I've just added Cognitive Consequences of Forced Compliance by Leon Festinger & James M. Carlsmith to the psychology eBook collection.
Originally published in the Journal of Abnormal & Social Psychology this was the first of numerous studies to corroborate the theory of cognitive dissonance. The premiss for classic piece of research was to test what happens to a person's private opinion if he is forced to do or say something contrary to that opinion?
You can download and read this psychology classic for free by
Clicking Here
Click Here
to visit the main psychology eBook collection page.
---
Please share this Psychology Blog Post with others by adding it to your social bookmarks.
---




www.all-about-psychology.com
A Free & Comprehensive Guide to The World of Psychology
---
Cognitive Dissonance: The Psychology eBook Collection