Exploring Psychology
I've just added a psychology pictures page to the main website, a photographic tribute to the wonderful world of psychology. The first part of this page contains a handpicked collection of the very best psychology pictures posted on the photo sharing website Flickr. A selection of these photos are featured in the following video clip. Don't forget to vote for your favorite.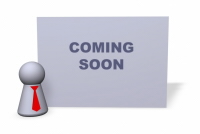 Eventually the psychology pictures page will also contain images that are believed to be in the public domain and as such can be used without restriction. The idea here is to provide a repository of psychology images and psychology graphics that can be used in psychology presentations, projects, lectures, dissertations, books etc.
You can visit the psychology pictures page by clicking on the following link.
Psychology Pictures
---
Please share this Psychology Blog Post with others by adding it to your social bookmarks.
---




www.all-about-psychology.com
A Free & Comprehensive Guide to The World of Psychology
---
Psychology Pictures