Exploring Psychology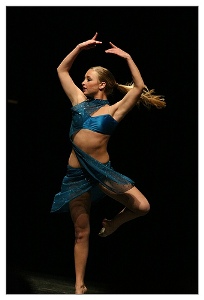 (Photo Credit: BdwayDiva1)
I was reading about the various events that will be taking place as part of the Edinburgh International Science Festival and one in particular caught my eye. It read:
A dancer performs in total darkness. Points of light illuminate her movements. Is watching dance enough to make you feel like dancing? Take part in this live experiment investigating emotion perception and dance. No dance skills necessary, dancing shoes optional
.
Given that I am officially one the worst dancers in the world I was intrigued to find out more. It turns out that this event is based on a research project by Professor Richard Wiseman and Dr Peter Lovat from the University of Hertfordshire, who are working alongside dancer Caroline Duker to investigate how dancers portray emotion. As part of the research design, participants watch a dancer perform the same routine either in full light, or in the dark with small points of light attached to the dancer's body. Participants must then attempt to work out the emotion the dancer is portraying.
In discussing their initial findings Professor Wiseman notes.
In one part of the experiment, participants saw a dancer portray one of four emotions (neutral, joy, sadness, and anger) whilst performing in full light. The results showed that people were 80% correct. The second part of the experiment involved watching videos of the same dance sequences, but this time everyone just saw six light points that were attached to the dancers shoulders, wrists and ankles.

The previous work had shown that people were about 63% accurate when shown 13 points of light. Remarkably, participants in our study were 62% accurate with just six points of light. This suggests that people can recognise emotional movement from just the smallest amount of information. We found no difference between men and woman, or different ages.
Perceptual Importance
Existing studies into the perception of emotion almost exclusively employ a static methodology i.e. still photographs of facial expressions. These fascinating results suggest that dynamic displays of emotion expressed non facially may be just as important and as such warrant further investigation.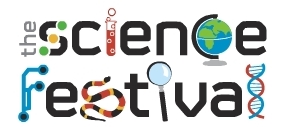 In the Mood for Dancing will be taking place at the Edinburgh Science Festival on Thursady April 16th.
Click Here
for full details.
Professor Richard Wiseman
I recently made Professor Richard Wiseman the inaugural entrant into The Psychology Light Hall of Fame. The Psychology Light Hall of Fame recognises the work of those individuals who make the study and teaching of psychology accessible, fascinating and thoroughly entertaining.
Click Here
to find out more about Professor Wiseman. (scroll down towards bottom of page).
The Universal Joy of DanceI Taught This Guy All His Moves
---
Please share this Psychology Blog Post with others by adding it to your social bookmarks.
---




www.all-about-psychology.com
A Free & Comprehensive Guide to The World of Psychology
---
Psychology on the Dance Floor. Investigating Emotional Movement